Another Year ends tonight… another cycle is complete – amidst a winter that hasn't yet given us too much snow yet…
And then that moment comes… in which we somehow exit the flow of time of day by day, hour by hour, minute by minute… and we're given a while… in which we can ponder, we can reflect…
we can peer back, into the past… and try to see through the veil that shrouds the future… and then we can try to "map out", to "outline" our lifeline in the New Year, as we wish it to be.
It's a somewhat magical moment, come to think of it – and the champagne, and the fireworks, and all the sparkle and glitter in the confetti and in the still decorated Christmas trees, all the elegant clothing and the make-up on women's faces… are as a part of that magic, they surround us, they make us feel at least a part of it… It is a night different than others… and each of us feel its distinct taste in a different way…
And it's like an infusion of happiness, of joy – a "dose" of Good that we can begin everything anew, which should give us energy, strength to start over, to try to be better, to strive with fresh forces to fulfill our goals and projects for the future.
And the ones around us come to our support in these moments with an extra dose of energy, with good thoughts and wishes for the coming Year… For we are never alone, we're never truly isolated – we all depend on each another, we're always together… even if sometimes it seems to us differently.
In this spirit of Renewal, of the New Year that will be born on midnight, I also wish to you that 2020 will be your Best and Most Beautiful Year so far! I wish you to fulfill your highest dreams and aspirations – with fresh, renewed forces!
And because anything we may wish to fulfill, anything we may wish to accomplish, we will not be able to invest maximum of energy unless we're in a state of Health as perfect as possible… and any resolutions we may make for the coming year, Health is the only foundation on which we can build, accomplish any project, fulfill any aspirations, any dreams… (for, if we don't have it we cannot do too much…)
I wish you first of all to be healthy, to have a state of Health as perfect as possible, as durable as possible – to cultivate it within yourselves, to learn more about it, to cherish and love it more and more!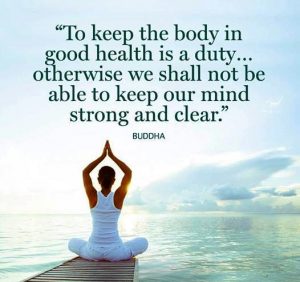 Moreover – for this, in the New Year 2020 I will remain at your disposition even more (and in a different way) to support you and to teach you how to cultivate and grow Health), with the new Programs of Integral Health conceived and organized  through Universal Healing Arts – World Academy of Holistic Arts & Sciences.
From Programs of holistic/integral healing for various conditions (a wide range, from simple back pains to joint aches, to more serious conditions such as heart disease, diabetes or imbalances of other kinds), to Workshops on various Health topics and themes, to Courses of improvement or informing in various aspects of Natural Medicine and therapies, to Health Retreats with various themes, in various superb destinations…
and other events and surprises with which we hope to be as much of service to you, to help you to feel better and better – and to have a New Year as Happy as possible!

I wish you a 2020 full of Light and Happiness, with Joy in your hearts and Peace in your soul!
and may you have a Perfect Health, at all levels – in your body, in your mind/soul and in your spirit!
Dr. Adrian Petre, MD, DMD, LAc – Founder & Director of Universal Healing Arts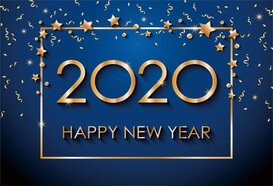 ***